Federico Torrielli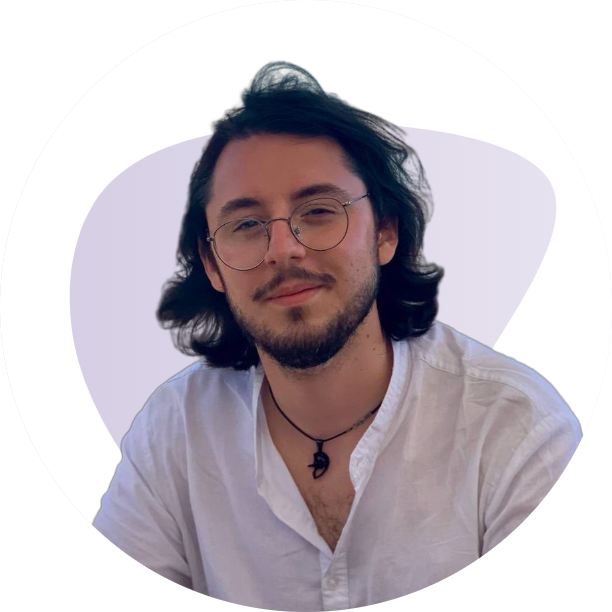 ---
Hello! This is my personal page.
I am a Master Student in Artificial Intelligence at the University of Turin.
I am INTJ-A, an optimistic nihilist, a minimalist (as you can see from this website) and I also openly support Technocracy.

What I am:

A computer scientist (I have a Bachelor, currently finishing my Master). I'm interested in Reinforcement Learning and Natural Language Processing.
A classicist (I firmly believe in "knowing the past to predict the future")
A tech journalist (You can some of my work here)
An Open Source advocate
A Linux expert and enthusiast
A Python, Java, JavaScript, TypeScript (and many more!) programmer
A human, and I pretend to be treated as such!
What I'm not:
A code monkey
A money making machine
An object, a slave of media and false progress
A tech repairman
---
My Blog
You can check out my personal blog HERE
---
Computational Coffee
Computational Coffee is a new project I am working on. It is a web-blog about Artificial Intelligence, Computer Science, Linux and much much more. You can learn more about it HERE.
---
My works
I usually spend my free time reading or making useless projects just to keep myself at peace.
You can find my publicly-shared works on my GitHub page but I'm going to list some of them just for the sake of not keeping this page blank.
Daily-Reddit-Wallpaper: changes your wallpaper to the most upvoted image of the day from /r/wallpaper or any other subreddit on system startup (🐍)
YAPO (Yet Another Product Ontology): A small ontology for product demonstrations and a script to control it (🐍)
WolframAlphaBot: a telegram bot that queries WolframAlpha and returns results directly in the chat (🐍)
Around Me: my bachelor thesis on a search tool for maps that use ontology-based systems (JS)
PyWordle: a Wordle solver built in Python (🐍)
---
My paper(s)
N. Mauro, L. Ardissono, F. Torrielli, G. Izzi, C. Mattutino, M. Segnan. NearMe, Dynamic Exploration of Geographical Areas: check out the author copy here Proceedings of HCI International 2021, LNCS 12765, pp. 206-2017. DOI: 10.1007/978-3-030-78321-1_16, ISBN: 978-3-030-78320-4. Springer, 2021.
---
Sembrare ed Essere
In 2017 I wrote a book called "Sembrare ed Essere": it's a big collection of my personal poems and thoughts that shaped my way of thinking the world and what's around me.
You can buy it here (only in Italian).
---
Why is this page so minimal?
Because that's what the internet should look like: simple, fast and readable.
The WWW wasn't born for ads to spread and bloat to float, but for data to be organized, and that's what the focus and the commitment of future generations of developers should look like.
All the information on a single page: simple to read, to navigate and to load, because not everybody has a quantum computer ready to be deployed.

We are shaping an Internet of lies, spies and ads! That's not what it should have looked like!
---